04-10-2017 t/m 31-01-2025
9.00-18.00, ma gesloten, di en do vanaf 12.00
Hnizdo Ilustrace - Czech illustration Nest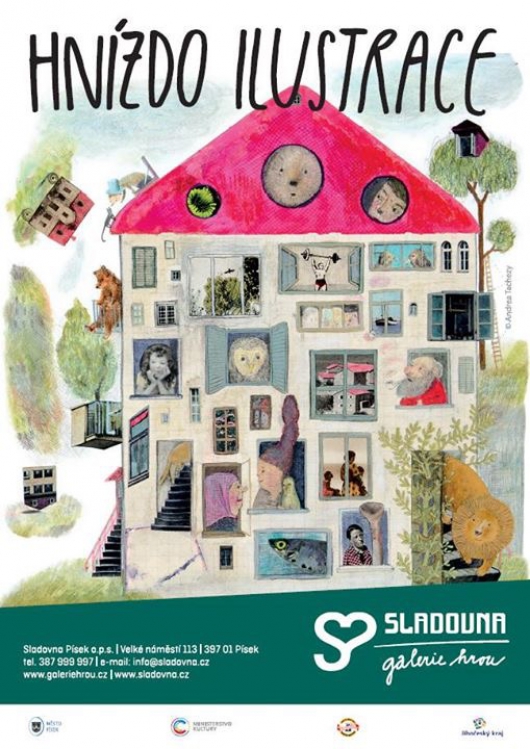 Hnizdo Illustrace is a permanent exhibition of Czech children's litterature curated and created in 2017 by Sandra Goos/Het Huis van Aristoteles in cooperation with Ars Longa from Amsterdam and Sladovna team. Sladovna is a children's museum and National Czech illustration Centre in Pisek (close to Prague).

Welcome to Nest! Come in, step in a book and play with your book friends.
We build Illustration Nest to nurture imagination and become wise. An attic to play and discover fascinating illustrations, books and old stuff. Where you meet heroes and dragons, loose yourself in a forest of letters and listen to Ottava whispering old fairy tales.
Let old wisdom inspire you to write, draw and express your thoughts and feelings.
Why? To share, celebrate and remember.
To cherish beauty and purity and become the best of you. To do what you do best in the world.
Never forget that everything you can think of is possible to create.
We wish you a home with many windows and with a big room for your own fantasy.
A house where even Pippi Longstocking feels at home.

www.sladovna.cz




Klik hier voor meer info
<< terug naar overzicht